Cash for peerage suspects could be jailed for seven years
The Daily Mail reports today that prosecutors may charge suspects with false accounting, in the cash for peerages scandal. If proven and found guilty, these suspects could face jail terms of up to seven years!
This extract from the report outlines the disgust of a sitting Labour Peer;
The development came as a Labour peer of 30 years said he was leaving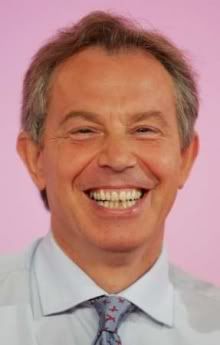 the party benches in protest at the cash for honours row and Tony Blair's policies.
Lord Wedderburn, a renowned legal expert, said he could no longer support the party's 'malodorous practices' and would sit in future as a crossbencher, meaning he has no party allegiance.





He told the Daily Mail: 'I have been concerned about what appears to have gone on for some years.'





Lord Wedderburn said he could not understand why Lord Drayson, a major Labour donor, had been given a peerage and then appointed to the Government front benches.





'I was surprised he was made a peer and amazed he was made a defence minister,' he said.





Police have so far have questioned at least 48 people - more than a dozen under caution. Three have been arrested and bailed: Lord Levy, Mr Blair's chief fundraiser; Sir Christopher Evans, a biotechnology tycoon who lent Labour £1 million; and Des Smith, a headteacher and Government adviser who helped recruit wealthy backers for specialist schools.





All those arrested and questioned deny acting illegally. But the investigation appears to be closing in on Downing Street.





Mr Blair is expected to become the first serving Prime Minister to be questioned by police investigating alleged corruption - a grave embarrassment in the dying days of his Premiership - within the next few weeks.



Downing Street said last night there had been 'no change' in terms of a request from Scotland Yard for the Prime Minister to be interviewed.


You can read the full article - here
Curly thinks it would be nice to see that smile removed - hope they have some comfortable beds in the local nick (the prisons will be too full by then!)