Cllr. McCabe in new guise!
The former Independant Councillor John McCabe is one of those political turncoats on South Tyneside Council who can change his allegiances without resort to the electorate to seek their approval. Having taken the Labour whip on the council and promising to wear the red rose of NuLabour, he now has a new disguise, a policeman's uniform!
It was reported during the week that he'd answered an agency advertisement for extras in Robson Green's next movie and ended up as a policeman making an arrest in King Street, South Shields, he confessed to being well suited to the role having spent time as a constable in the Durham force.
Mrs. Cannybody, on hearing that Cllr. McCabe was having a "walkabout surgery", didn't bank on being arrested for her over enthusiastic protest at the lack of a new lamp post in her back lane!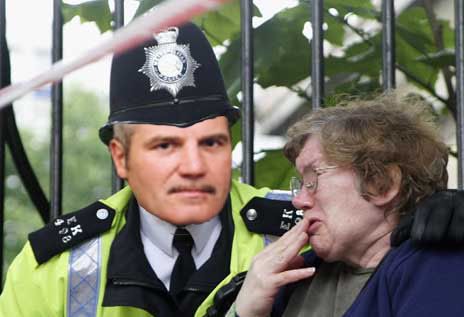 _________________________________________________________________