More school dinner events planned?
This evening's Shields Gazette features yet another picture of the effusive Labour Councillor Jimmy Foreman at a prize giving ceremony for - you guessed it - school dinner ladies!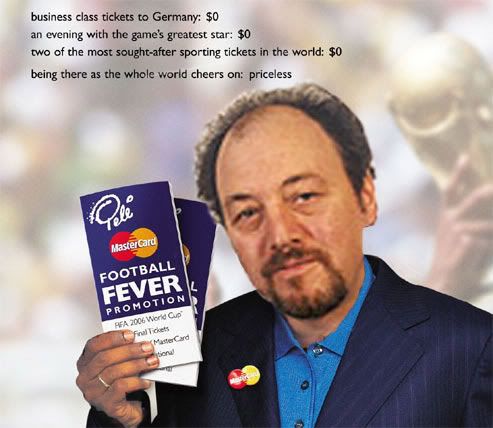 Another one of the reasons why the South Tyneside school dinner service is the one of the best in the world is the recent competition held during the course of the 2006 World Cup in Germany. School canteens and serving areas were invited to decorate using a World Cup theme and the eventual winners received a free meal at the Clipper Suite restaurant in South Tyneside College, as well as a photo opportunity with "school dinner Jimmy", the Lead Member for Lifelong Learning.

Councillor Foreman had this to say about the competition;


"Just like the whiff of sun lotion can immediately remind you of scorching days on the beach, so these photographs have transported me back to those heady days when the World Cup was young and we were all full of hope.




There were so many football-orientated activities going on across the borough, especially in our schools, and teachers and support staff pulled out all the stops to make sure the children had a memorable time.




My thanks go to them all for their efforts."



I can imagine that there were a lot of dinner halls to be visited to find the eventual winning three, decorated with shirts, scarves, pictures, fake trophies etc. Lunchtime is certainly one of the busiest periods of the day for a hard working councillor.





Pity none of them got to meet Pele though!





Link



Shields Gazette

_________________________________________________________________