Saturday, July 01, 2006
Cookson Parade
Cookson Parade


Curly will be taking the kids down to watch the Cookson Country Parade at the Town Hall in Westoe Road, South Shields today, and you can be sure that I'll be bringing you the latest pictures just as soon as I have them available. The parade marks the "official" start of the Summer Festival in South Tyneside and it normal heralds a good rain shower, but today this looks most unlikely, with a clear blue sky and blazing temperatures, we are in for a fabulous day.

The parade will wind it's way down Fowler Street after being given a send off by Tommy the Trumpeter (aka Ray Spencer, Director of The Customs House) and the Mayor Cllr. Ed Malcolm, before marching down Ocean Road to the Bents Park. Yesterday evening there was a fascinating concert celebrating what would have been the hundredth birthday of Catherine Cookson, who gave her name to our annual festival. The music was composed by John Miles, a Geordie resident of these shores, who will be forever remembered for that massive hit of his "Music".

Don't worry if you spot these gangsters (pictured) in the crowd today, they are only the editorial staff of the local newspaper dressed incognito to get the latest scoops of
rice pudding
! Joy Yates has recently been appointed Editor of the Hartlepool Mail after 18 years working with her hometown newspaper, Curly wishes her well looking for stories on the elusive monkey.

Normally festivities carry on for a few hours in the park after the parade, but because England's World Cup Quarter-Final against Portugal kicks off at 4.00 p.m. I'm expecting the town to be empty by 3.30, an ideal time for you ladies to get out to the hairdressers!
_________________________________________________________________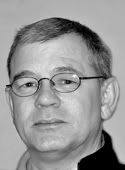 Curly
Born in 1956
Sanddancer
Sunderland fan
Male
Retailer
Former Borough Councillor
View my Profile


Email Curly

south-shields AT
blueyonder DOT co DOT uk

Got a story?
Got a tip off?
Got some scandal?
Let me know!

07941386870


Search this site


How do I make a comment on this blog?

Curly's Corner Shop website
Curly's Photoshop
My Message Board
Shields photo gallery
RTG Message Board
Sunderland AFC Blog
Site Feed
Blogroll Me!
December 2004
January 2005
February 2005
March 2005
April 2005
May 2005
June 2005
July 2005
August 2005
September 2005
October 2005
November 2005
December 2005
January 2006
February 2006
March 2006
April 2006
May 2006
June 2006
July 2006
August 2006
September 2006
October 2006
November 2006
December 2006
January 2007