Tuesday, June 06, 2006
Water meters impress Miliband
Water meters impress Miliband.


The compulsory installation of water meters is something that impresses Evironment Secretary, and South Shields MP David Miliband, according to a report in The Times. The report also describes the "shock" of parliamentarians at the 15% of consumers who refuse to pay their water rates, as well as the up to 33% of drinking water lost through leakage by some water companies.

Some would like to see non-payers restricted to two litres of water per day, as in Australia.

Whilst generally being in favour of metering as a means to helping people calculate their usage (and wasteage) of water, I am concerned at the methods of payment for our water. We can pay our motor insurance in monthly installments, and our Council Tax by monthly installments, we can pay our credit card bills or store card bills by direct debit, but none of these seems suitable for Northumbrian Water. Oh no, two large lump sum payments per year please!!

Would it be too much to ask to arrange to pay in twelve monthly installments by direct debit?

Link

The Times Online



_________________________________________________________________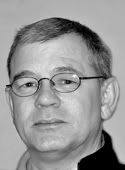 Curly
Born in 1956
Sanddancer
Sunderland fan
Male
Retailer
Former Borough Councillor
View my Profile


Email Curly

south-shields AT
blueyonder DOT co DOT uk

Got a story?
Got a tip off?
Got some scandal?
Let me know!

07941386870


Search this site


How do I make a comment on this blog?

Curly's Corner Shop website
Curly's Photoshop
My Message Board
Shields photo gallery
RTG Message Board
Sunderland AFC Blog
Site Feed
Blogroll Me!
December 2004
January 2005
February 2005
March 2005
April 2005
May 2005
June 2005
July 2005
August 2005
September 2005
October 2005
November 2005
December 2005
January 2006
February 2006
March 2006
April 2006
May 2006
June 2006
July 2006
August 2006
September 2006
October 2006
November 2006
December 2006
January 2007