Saturday, June 03, 2006
Tyne Dock, new feature
Tyne Dock, new feature


Passing along Jarrow Road, having travelled into South Shields from Durham, I was struck by the new structure which presented itself on the right hand side of the road. In between the Esso garage and the bottom of Hudson Street I saw a brand new "windmill" of the type used for generating electricity, unsure on whose land it was sited, I decided to investigate further. It was only as I was entering the Middlefields site that I remembered reading in the minutes of the Council's Cabinet that they had decided to install a wind turbine at the Neighbourhood Services Department.


The Council owned site at Middlefields is the fourth largest consumer of electricity within the Council's estate and the annual bill is 50,000 pounds, the associated costs of producing this electricity include the unwanted production of nearly 500 tonnes od carbon dioxide. The decision to install the 250 Kw wind turbine was taken by Cabinet on 21st. March and it will be able to generate more than half of the site's electricity needs, this will save us around 25,000 pounds per annum and reduce the carbon emissions by 220 tonnes. Any electricity generated that cannot be used on site will be exported to the National Grid.


Most of the set up costs have been grant aided and it is envisaged that the wind turbine will have paid for itself within seven years, for the council tax payer this a really good investment, not only in terms of cost savings, but as a lasting contribution to a cleaner greener future. It is to be applauded.


Wind turbines are, without doubt, a very usefull source of renewable, carbon neutral, energy but unfortunately cannot be erected just anywhere you please, planning restrictions prevent them from being built close to residential areas, however, I did read recently of a young entrepreneur, Matt Mavir, who has designed a small wind turbine for household use, and he's a Geordie too!


_________________________________________________________________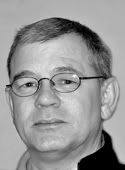 Curly
Born in 1956
Sanddancer
Sunderland fan
Male
Retailer
Former Borough Councillor
View my Profile


Email Curly

south-shields AT
blueyonder DOT co DOT uk

Got a story?
Got a tip off?
Got some scandal?
Let me know!

07941386870


Search this site


How do I make a comment on this blog?

Curly's Corner Shop website
Curly's Photoshop
My Message Board
Shields photo gallery
RTG Message Board
Sunderland AFC Blog
Site Feed
Blogroll Me!
December 2004
January 2005
February 2005
March 2005
April 2005
May 2005
June 2005
July 2005
August 2005
September 2005
October 2005
November 2005
December 2005
January 2006
February 2006
March 2006
April 2006
May 2006
June 2006
July 2006
August 2006
September 2006
October 2006
November 2006
December 2006
January 2007