Friday, June 09, 2006
The flag is flying!
South Tyneside's listening Council


At last England's St. George's flag is flying proudly above the main entrance to South Shields Town Hall, after a flurry of emails between myself and Council Leader Paul Waggott. The Borough is now officially enjoined with the countless thousands of other supporters of the national football team as they set out on the quest to return the World Cup to England.

There is one thing that can be said (at times) about the present Labour Council, they are prepared to listen, and act, if necessary. The real problem here, of course, is, if we have nothing to say to them they will have no need to listen. Your Councillors were elected to represent your views and at times they do need to hear them, they are all very accessible these days, either by telephone or email.

You can find a full list of them - here.

We'll put this issue down as a small victory for the little man behind the counter!

_________________________________________________________________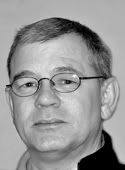 Curly
Born in 1956
Sanddancer
Sunderland fan
Male
Retailer
Former Borough Councillor
View my Profile


Email Curly

south-shields AT
blueyonder DOT co DOT uk

Got a story?
Got a tip off?
Got some scandal?
Let me know!

07941386870


Search this site


How do I make a comment on this blog?

Curly's Corner Shop website
Curly's Photoshop
My Message Board
Shields photo gallery
RTG Message Board
Sunderland AFC Blog
Site Feed
Blogroll Me!
December 2004
January 2005
February 2005
March 2005
April 2005
May 2005
June 2005
July 2005
August 2005
September 2005
October 2005
November 2005
December 2005
January 2006
February 2006
March 2006
April 2006
May 2006
June 2006
July 2006
August 2006
September 2006
October 2006
November 2006
December 2006
January 2007