Thursday, June 08, 2006
Council will fly flag
Oops...err, yes......of course we will.


Cllr. Paul Waggott, Labour Leader of South Tyneside Council (pictured), has sent a reply to the Corner Shop indicating that the flag of St. George will fly above the Town Hall after all, he said:


"You will see the flag flying today, officers of the Council were instructed to raise it yesterday."


Oddly, it was still nowhere to be seen on the two journies I made past the Town Hall this morning, shows how much notice some officers are taking!

I wonder how many officers it takes to run a flag up a pole?


_________________________________________________________________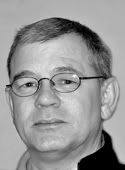 Curly
Born in 1956
Sanddancer
Sunderland fan
Male
Retailer
Former Borough Councillor
View my Profile


Email Curly

south-shields AT
blueyonder DOT co DOT uk

Got a story?
Got a tip off?
Got some scandal?
Let me know!

07941386870


Search this site


How do I make a comment on this blog?

Curly's Corner Shop website
Curly's Photoshop
My Message Board
Shields photo gallery
RTG Message Board
Sunderland AFC Blog
Site Feed
Blogroll Me!
December 2004
January 2005
February 2005
March 2005
April 2005
May 2005
June 2005
July 2005
August 2005
September 2005
October 2005
November 2005
December 2005
January 2006
February 2006
March 2006
April 2006
May 2006
June 2006
July 2006
August 2006
September 2006
October 2006
November 2006
December 2006
January 2007