Thursday, April 20, 2006
Frederick Street
A future for Frederick Street?


I was contemplating the the areas of South Shields that would likely to become available for development within the next ten to fifteen years, within the context of the plans outlined by the Borough Council, and outlined in this blog a few days ago. As I mused with my thoughts, it became clear to me that a part of the town, very close to the town centre, ought to have been included within the remit. I refer to the Western Approach Road, Laygate, and Frederick Street.


I was born and raised in John Williamson Street, South Shields, before it was demolished along with parts of Alice Street, Marshall Wallis Road, Campbell Street, parts of South Frederick Street, Eldon Street, South Palmerston Street, Lytton Street, Taylor Street, H.S. Edwards Street, Corbridge Street, West Walpole Street, Garwood Street, Railway Street, and Havelock Street.

Oh yes, I remember them well. I remember them because they provided the massive population that created a thriving community, a workforce for Redhead's shipyard, and the customers for the shops in Frederick Street, the second busiest shopping area in the town at the time!
A walk along Frederick Street in the late 1960s and early 1970s would find the shopper competing with countless others looking for a variety of goods. The shops I remember well included Hossners (Austrian?) bakery, Axelbands for drapery and children's clothing, Clarke's toy and bike shop, Olsen's pet shop, numerous butchers including a great german pork butcher, Hammonds for curtains and bedding, Kent's for furniture, Porretta's ice-cream parlour with a traditional jukebox, the Handy Shop, where we all built our first record collection, our first supermarket Fine Fare, Allen's department store at Laygate, Hall's the cobbler, Mile End dry cleaners, Darke's the chemist, Shane's for female fashions, Vasey's for fresh fish, Sawyer's the jeweller, Bill Owen's newsagent and confectioner, and for the more specialised, Swainston's confectioner and tobbaconist. The street was broken at one third of it's length by the huge Methodist Chapel on the corner of Reid Street and, with a few yards down, one of the few remaining police "tardis" telephone points. the two pubs on the street, The Adam and Eve and the Eureka, were always busy watering holes for thirsty fathers and they were remarkably different then than they are now!


Frederick Street back then was "inviting", mothers, fathers, young children, and old folks, could all find something that suited them, it was a "people magnet". However, the housing so close by, was poor. It was not until the early 1970s that the bulldozers moved in, the people moved out, and Labour (in this town at least) started to build "the land fit for heroes" that Attlee promised in 1945!!

So what was the result of the largescale "slum clearance" programmes?


Well, we were all rehoused in nice Council owned properties miles away from the places we were used to, we had to start getting used to an indoor toilet and bathroom, we had to learn how to use central heating, we had to learn how to fill these spacious houses with more furniture than we were used to or could afford, for half of us we had to learn to climb flights of stairs! We had to get used to using public transport to get to the shops, or school, or work; in the past we were able to walk everywhere, all of our needs and facilities were within a few streets of each other. We had to learn how to use alarm clocks because the "knocker up" from Redhead's wouldn't be visiting the new estates.
Finally, poor old Frederick Street had to learn to survive without us...............and how has she done?


Incredibly, some of the buildings have failed to collapse thus far, but those entering the town on the Western Approach Road can see the rear of the properties, and they are now most unappealing, ugly, and in some cases dangerous. A walk down Frederick Street is now a sad and unattractive prospect. No longer the crowds, no longer the hustle and bustle, no longer the huge variety of shopping, just square yard after square yard of aluminium shuttering, the few windows that are uncovered surely have second hand goods in them. Is this the price of Labour's progress?


Thirty something years later, land at either side of Frederick still lies vacant, the main approach into the town still has a discomforting look about it, we have allowed ourselves to neglect the ward and the people of Rekendyke. People have asked why Frederick Street is dying on it's feet, asked why regeneration has not happened, and asked if the retailers themselves are to blame. The simple answer is Frederick Street lost it's closest companion, the (very) local community, and it has yet to be replaced. No shopping centre can prosper without customers, and streets like this one need them on the doorstep! The customers need shops and businesses that meet their needs, butchers, bakers, candlestick makers, grocers, frozen foods, confectioners etc., alongside small scale national chains like Co-op Convenience stores. Which brings me nicely back to the Local Development Framework.............


Now that Circatex is about to close we ought to ask if it is worth everyones efforts to find future tenants for the factory? Or should we be more ambitious, demolish it, and attempt to rebuild Rekendyke's community and good fortunes.

If you click on the image, you will find that I have outlined in yellow the most immediate tranches of land that could become available for housing development or infill housing. All very close to Frederick Street, enough to make the ride into South Shields more visually appealing, and if developed alongside a wholesale improvement of the shopping area (personally I would suggest compulsory purchase and rebuild a new shopping centre by private developers) the gateway into South Shields could once again become a seething, enterprising, lively place where people would want to live and shop.


If there is one area that ought to be included in the planning policy team's efforts, because it is so adjacent to the town centre area, then this is it, let's take the opportunity to add it NOW.


Let's ensure another thirty years don't drift past.



_________________________________________________________________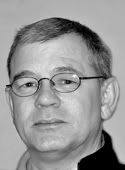 Curly
Born in 1956
Sanddancer
Sunderland fan
Male
Retailer
Former Borough Councillor
View my Profile


Email Curly

south-shields AT
blueyonder DOT co DOT uk

Got a story?
Got a tip off?
Got some scandal?
Let me know!

07941386870


Search this site


How do I make a comment on this blog?

Curly's Corner Shop website
Curly's Photoshop
My Message Board
Shields photo gallery
RTG Message Board
Sunderland AFC Blog
Site Feed
Blogroll Me!
December 2004
January 2005
February 2005
March 2005
April 2005
May 2005
June 2005
July 2005
August 2005
September 2005
October 2005
November 2005
December 2005
January 2006
February 2006
March 2006
April 2006
May 2006
June 2006
July 2006
August 2006
September 2006
October 2006
November 2006
December 2006
January 2007