Thursday, February 02, 2006
Alliance choose candidates
Thirteen, it's happening so fast!
This unlikely romance between the Progressive Association and former members of the Labour Party seems to be growing in ardour at an alarming rate! Like a couple of passionate thirteen year old teenagers embarking on their first adventures with the opposite sex, Cllr. Jimmy Capstick and Cllr. Jane Branley have gathered thirteen of their mates around them to provide comfort and support to the relationship.

You can be certain to have found them when you see this growing band gathering in the schoolyard with sheepish grins embedded between their cheekbones. The Progressive/Independant Alliance has announced today that they have thirteen candidates so far lined up to fight the local elections in May. Cllr. Jane Branley, Campaign Manager for the Alliance is well pleased at the progress made by the group in less than two months since the Alliance was formed.

What the Alliance do not have, at present, is thirteen items of policy. However, if the public has taken such a speedy liking to the new group, then perhaps it won't be too long before thirteen new ideas emerge. A meeting will be held next Wednesday in the Town Hall at 7.00 p.m. when members of the public can come along and meet the thirteen candidates and discuss areas of concern.

Cllr. Jimmy Capstick, the veteran Progressive is urging the public to turn out and take the chance to influence the group's policy.

I notice amongst the group photograph in tonight's Gazette, that Stephen Pattison is standing as the Alliance candidate in the Biddick Hall and All Saints Ward, this is adventurism at it's very best, (I believe that it was one of the first wards that I cut my teeth in). Steve is well known for his tireless campaigning to prevent the building of the proposed "super school" on Temple Memorial Park last year. I wish him well, he learned so much about networking with new people and organisations last year, that he should find the jump into local politics a reasonably comfortable move.

Thirteen may be an unlucky number, but has proved lucky for some - we may well yet see announcements about the fielding of candidates in wards outside of South Shields (it is not unknown for the Progressives to be willing to field candidates in Jarrow or Hebburn).

My real worry, of course, is that the anti-Labour vote is split and splintered. This will happen as the Liberal-Democrats and the Conservatives announce their lists of candidates, we already know that former Progressive Councillor George Wilkinson will stand as a Tory in May. It is such a shame, because any serious analysis of the votes cast in local government elections over the past thirty years in South Shields shows that in a two party fight, Labour would struggle to form a majority on the Council.

Link

Shields Gazette

_________________________________________________________________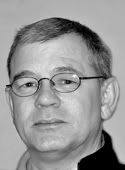 Curly
Born in 1956
Sanddancer
Sunderland fan
Male
Retailer
Former Borough Councillor
View my Profile


Email Curly

south-shields AT
blueyonder DOT co DOT uk

Got a story?
Got a tip off?
Got some scandal?
Let me know!

07941386870


Search this site


How do I make a comment on this blog?

Curly's Corner Shop website
Curly's Photoshop
My Message Board
Shields photo gallery
RTG Message Board
Sunderland AFC Blog
Site Feed
Blogroll Me!
December 2004
January 2005
February 2005
March 2005
April 2005
May 2005
June 2005
July 2005
August 2005
September 2005
October 2005
November 2005
December 2005
January 2006
February 2006
March 2006
April 2006
May 2006
June 2006
July 2006
August 2006
September 2006
October 2006
November 2006
December 2006
January 2007