Sunday, October 23, 2005
Derby Game
125th Tyne Wear Derby produces "Great Escape" for the Toon!


After the tension and excitement of the build up during this week, we finally got to grips with the 125th encounter between Sunderland and the "Dark Side". In front of almost 53,000 fans in Sid James Park referee Rob Stiles indicated his intentions early in the game when he yellow carded Dean Whitehead for this challenge on Emre, after two more bookings neither defence seemed willing to chance making a saving tackle, and the game opend up as a result. Twice the Toon went ahead and twice Sunderland countered with amazing strikes from Liam Lawrence and Steve Elliott. There's no denying that Shola Ameobi's goals were tremendously good thundering headers but the quality of Sunderland's character showed as they took the game to Newcastle in the second half.
Once more, our graft, craft, and workrate were depressingly unrewarded, we were without doubt the better team for long periods of the second half. An unfortunate injury to Gary Breen brought the introduction of Alan Stubbs to play alongside Gary Caldwell in the centre of defence, the ex-Newcastle man had a great game and kept Alan Shearer in check, apart from one missed opportunity which allowed the former England captain to curl a shot just wide of Davis' post. It was Shearer's strike partner Ameobi who did the damage with two blistering headers which would have tested any Premiership outfit.


In reply, Liam Lawrence took the ball from the left in centre of midfield before unleashing a vicious right footed shot from outside of the area, with one bounce it beat Shay Given, our second from Steve Elliott was sweeter still, taking the ball with his back to goal, there appeared to be nothing on, a shimmy, a twist and turn, and a slamming left footed drive to the top corner of the net silenced the local crowd.
However afree kick outside of our penalty area was taken by the Turk Emre who produced a stunning direct drive which beat Davis into the top left corner of his goal, off one of the posts.
Later in the second half Lawrence ran into the box only to be clearly upended by Charles Nzogbia, a clear penalty which the referee turned his nose up at, later still Elliott forced Given into a diving save to his left, and as Newcastle's anxieties began to show Elliott again broke through, but his quickly taken lob unfairly bounced back off the cross bar.
To add salt to Sunderland's wounds Graeme Souness even had the brass nerve to introduce Lee C666ke into the game, a travesty indeed. So, despite being the poorer team for two thirds of the match Newcastle managed to escape with all three points.

The Manager's reactions



Sunderland boss Mick McCarthy:



"My lads were fantastic - but we were beaten and I am absolutely sick about it. I think we did enough in the game to have got something out of it.

"Stephen Elliott was excellent and only the width of the crossbar cost us.

"I've got a sense of pride for our performance. We were supposed to have come into the eye of a storm here and we've quietened that storm for long periods of the game.

"I didn't think we'd get the penalty when Liam was brought down - there was not much chance of that here.

"Things happen in the game, such is life. The width of a crossbar is the difference between the sides: the difference between a really great performance and a great result or me sat here peeved off.

"I think we could have done better than to concede from corner kicks but my players are giving me, the club and the supporters value for money."



Newcastle boss Graeme Souness:



"The first half belonged to us - we totally dominated and scored two good goals but Sunderland had two shots and scored two spectacular goals.

"We have huffed and puffed recently but we have not had our special players on the pitch. We have not been scoring.

"But today we had players on the pitch who can make things happen."




_________________________________________________________________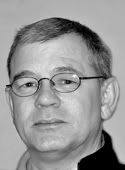 Curly
Born in 1956
Sanddancer
Sunderland fan
Male
Retailer
Former Borough Councillor
View my Profile


Email Curly

south-shields AT
blueyonder DOT co DOT uk

Got a story?
Got a tip off?
Got some scandal?
Let me know!

07941386870


Search this site


How do I make a comment on this blog?

Curly's Corner Shop website
Curly's Photoshop
My Message Board
Shields photo gallery
RTG Message Board
Sunderland AFC Blog
Site Feed
Blogroll Me!
December 2004
January 2005
February 2005
March 2005
April 2005
May 2005
June 2005
July 2005
August 2005
September 2005
October 2005
November 2005
December 2005
January 2006
February 2006
March 2006
April 2006
May 2006
June 2006
July 2006
August 2006
September 2006
October 2006
November 2006
December 2006
January 2007